description
Enjoy life - your lifestyle is the focus
And action! Film your most beautiful experiences with impressive 8K and capture wonderful memories. Creating unique pictures is as easy as it is ingenious: with the smart video snap function, you can transform the best moments into high-resolution photos. 14 different recording modes for photo and video guarantee professional shots - day and night. Crisp, high-contrast display, long-lasting battery and the fastest processor to date in a Galaxy Smarthone - with the Galaxy S21 5G series you will experience fascinating masterpieces in a noble form.
Galaxy S21 5G: design for existence
Iconic eye-catcher: the perfectly shaped design with a contrasting camera contour comes in three matt color variants: Phantom Violet, Phantom Black and Phantom Silver. Set accents and underline your personal style with the perfect smartphone. With its size of 15.84 cm / 6.2 "(full rectangle) or 15.46 cm / 6.1" (within rounded corners), the Galaxy S21 5G lies perfectly in the hand.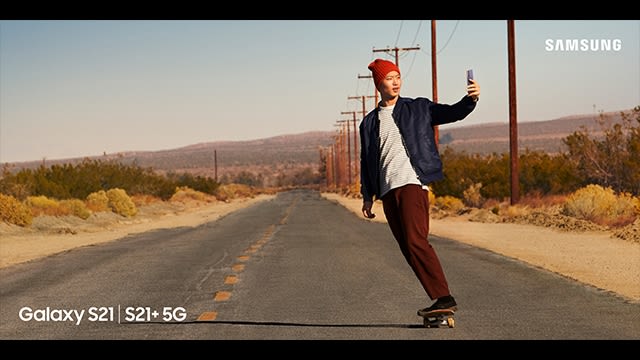 Shots like from the photo studio
Capture moments - in razor-sharp 8K. Thanks to the Space Zoom of the Samsung Galaxy S21 5G, every detail brings the action to life. What a crowd in front of the lens: Suddenly everyone is keen on brilliant portraits - the new functions of the Galaxy S21 5G series make professional shots child's play.
The moment counts
With the single take function for photo and video, you can capture the entire scene and choose the perfect highlight from 14 shots. 8K image from a video? No problem, with Video Snap you can turn the best video scenes into a high-resolution image.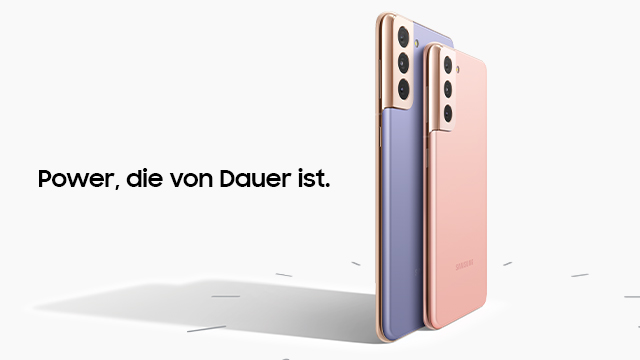 AI and enduring performance
Super fix and super long: The fastest processor ever built into a Galaxy smartphone shines with integrated artificial intelligence. Thanks to its intelligent battery, the Samsung Galaxy S21 5G lasts longer than many a work day plus party night.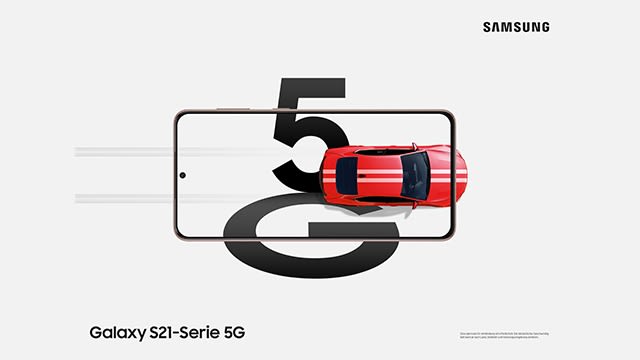 Fast, hot, smooth
Uploads, downloads, games - with HyperFast 5G all applications are racing at breakneck speed. The impressive 120 Hz AMOLED display lets you immerse yourself deeply in your content.
.
Payment & security
Your payment information is processed securely. We do not store any credit card details and we also have no access to your credit card details.